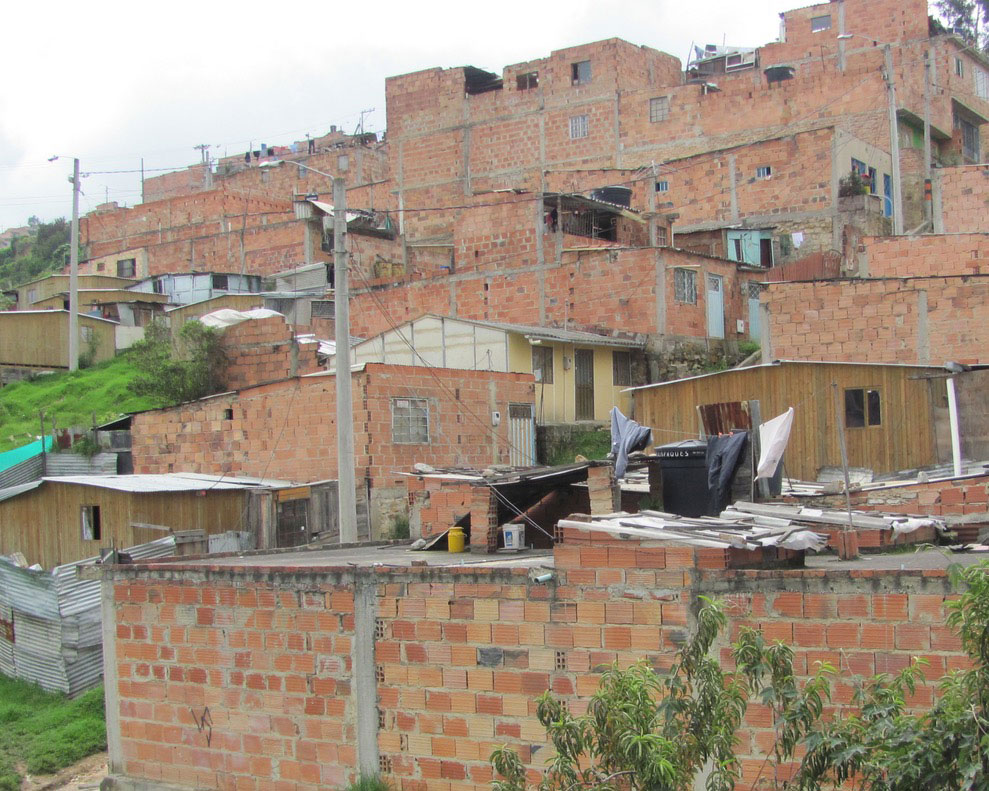 Creciendo Juntos: Community Action – COLOMBIA
Creciendo Juntos (Growing Together) is working in Soacha, a very poor area on the outskirts of Bogota. All types of violence confront families living here – domestic, political, drug and gang-related. Creciendo Juntos began by working with the children and teens of families displaced by Colombia's drug war who had settled there. Now there are many new refugees from Venezuela.
Creciendo Juntos provides a whole range of services for families in Soacha. For the many children in the neighborhood, they offer after-school activities, tutoring, and workshops focused on peace. For the children who have trouble buying even the most basic school supplies (none of which are provided by the schools), and especially for the children of new refugees from Venezuela, Creciendo Juntos is providing notebooks, regular and colored pencils, etc. Often they organize special events, like celebrating Mother's Day and a field trip that allowed city children to fly kites. A recent event was Red Hands Day. The children created red hands as part of teaching them to deal with the frequent violence they face and the recruitment of children into armed groups.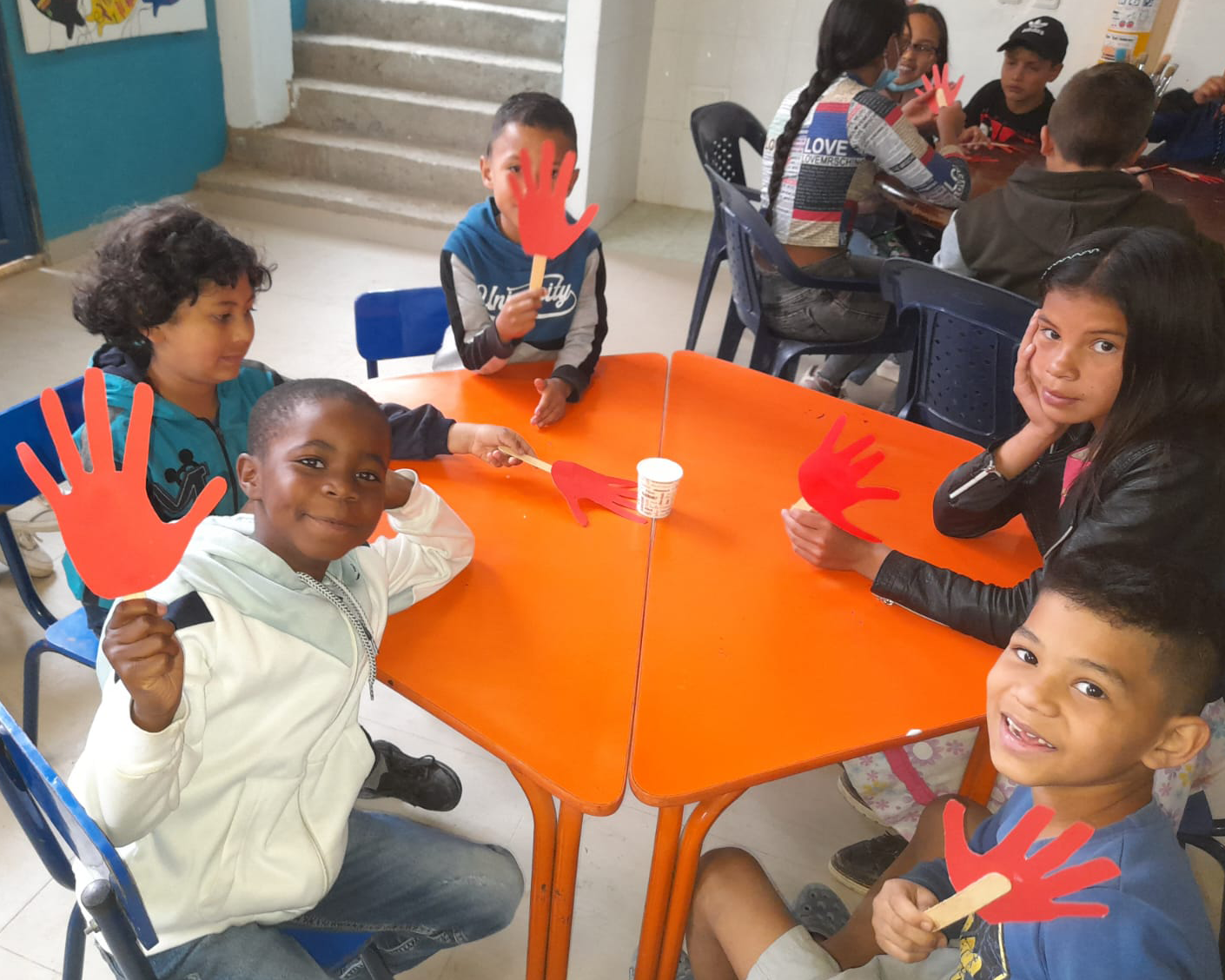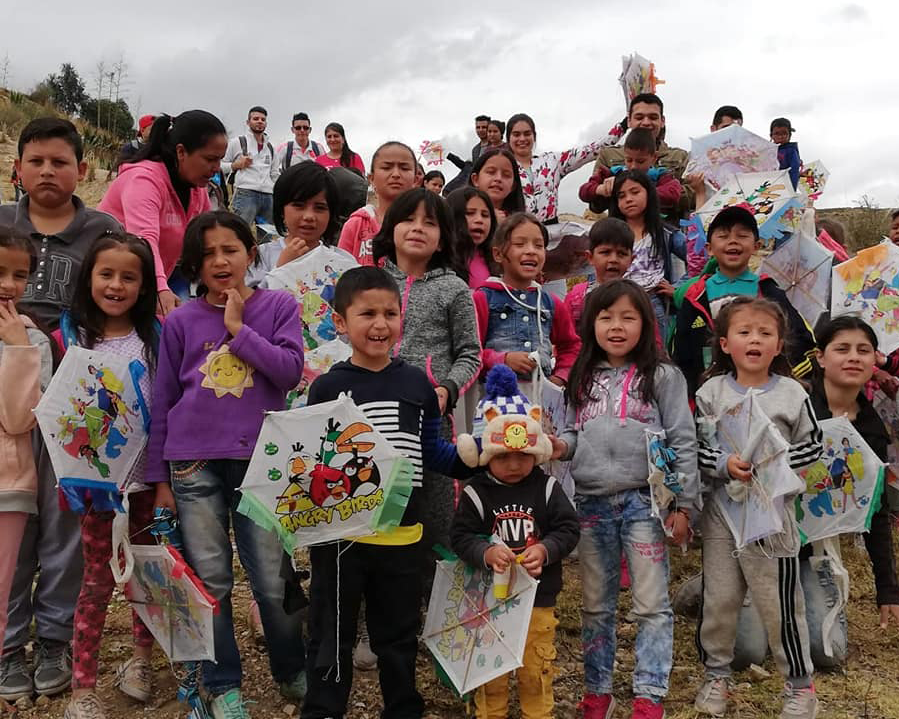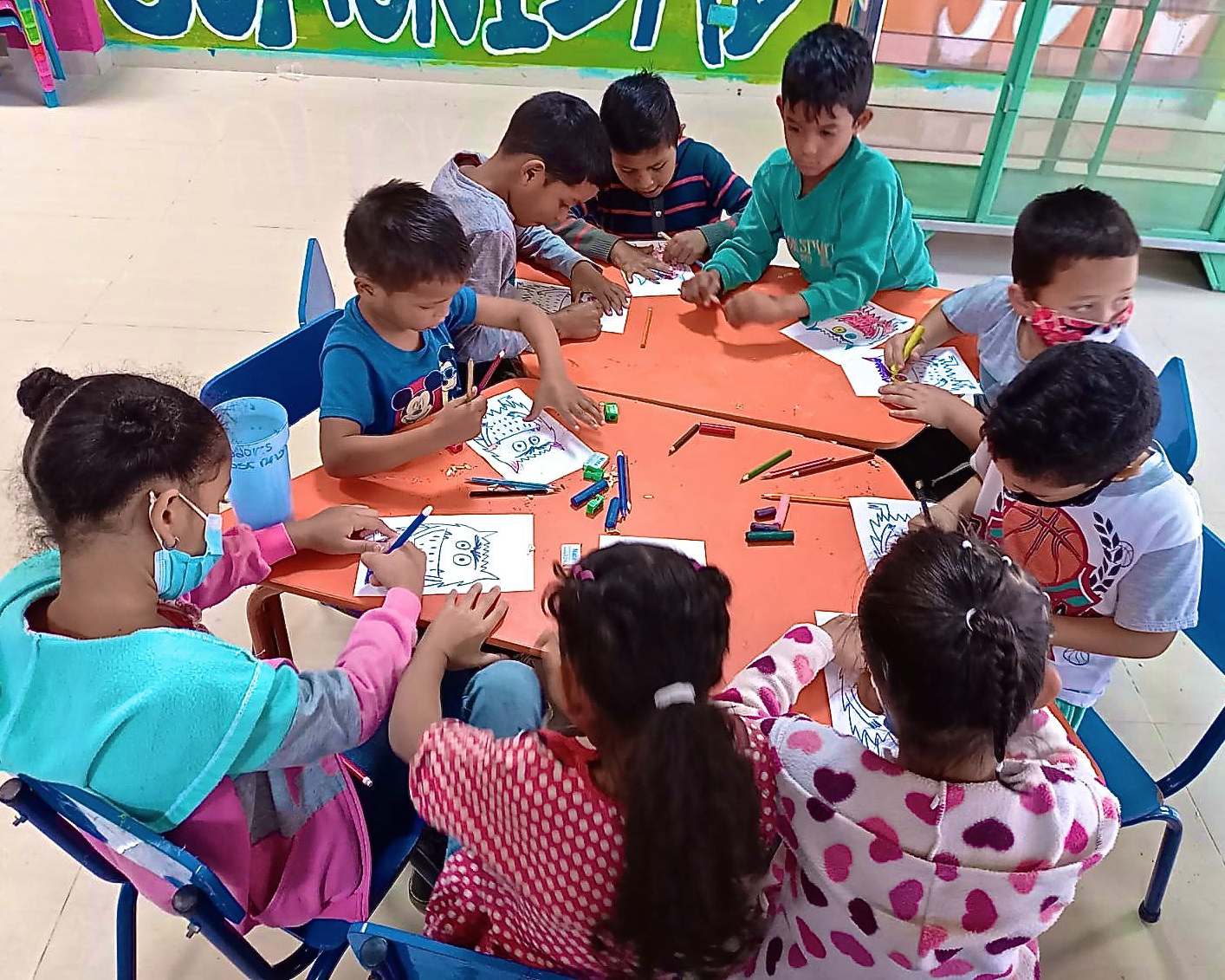 Programs for Teens
Creciendo Juntos is a gathering place for teens as well as the young children. As a community center, it is in and of the community, and many of these teens have grown up as part of Creciendo Juntos. Recently there have been music workshops with guitars, keyboard and drums.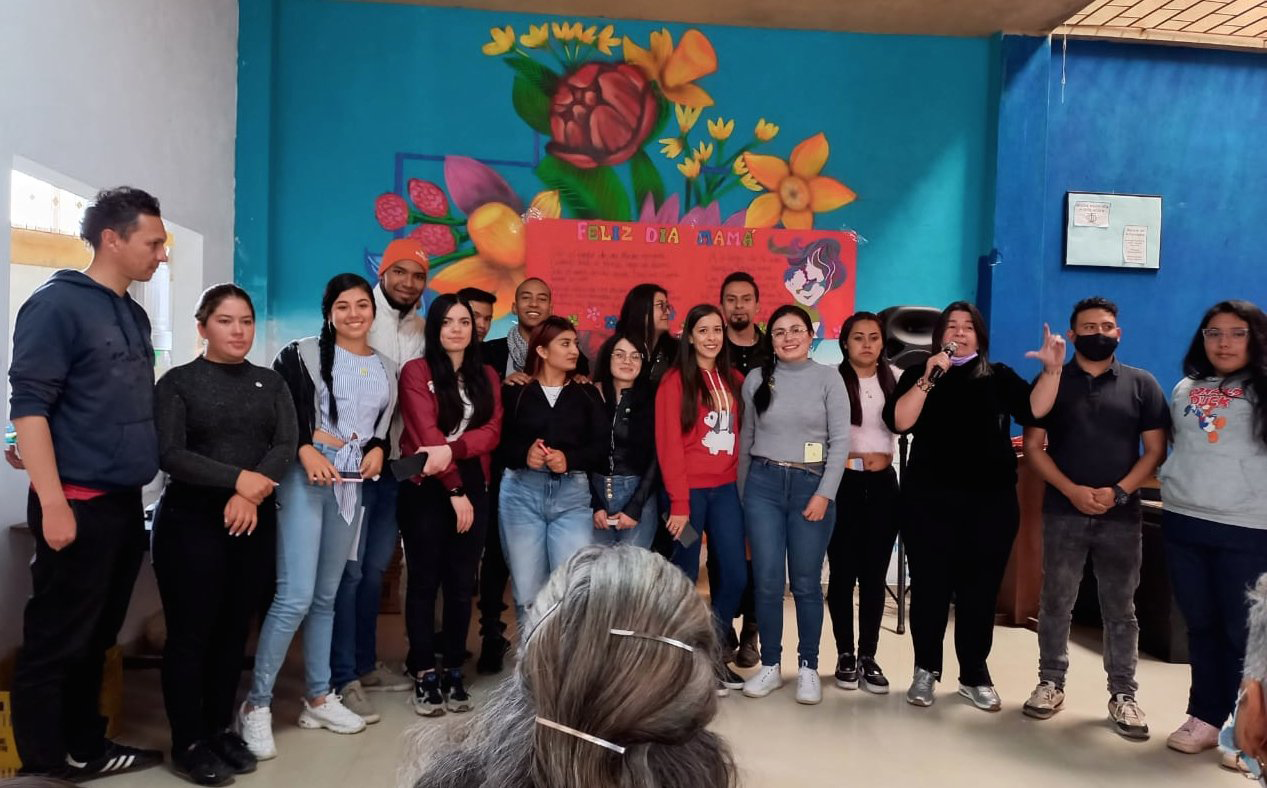 Teaching Conflict Resolution
EPIC has helped sponsor various workshops on conflict resolution. For instance, one for mothers and another for young couples living in the midst of this violence and another for young couples. These provide an opportunity to withdraw to a safe place to share and exchange ideas and to receive teachings on conflict transformation. The participants return home with new ideas and new courage for dealing with the violence they encounter daily.