Casa de los Amigos – MEXICO
La Casa de los Amigos in Mexico City is a Quaker Center for peace and international understanding. It is a unique and harmonious combination of a nonprofit organization, a popular guesthouse, and a meeting space for social movements doing critical peace work in Mexico and around the world. The multicultural staff also works daily to protect the human rights of migrants and support refugees in Mexico integrate into life in Mexico City.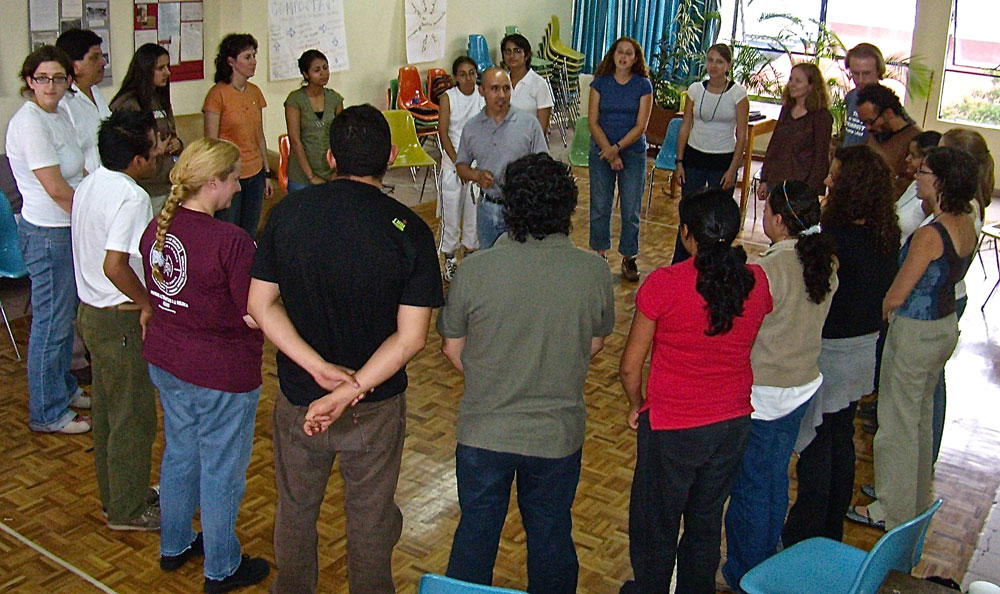 The Casa de Los Amigos turns 60 this year
They are going to celebrate! Save the date. The Casa's 60th anniversary celebration weekend will be October 21 – 23rd, 2016.
Eight Decades of Refugee Assistance
In the late 1930's, local Friends working with the American Friends Service Committee saw to the needs of newly arrived Spanish refugees fleeing the Spanish Civil War. They responded with logistical support and a critical loan program that helped industrious newcomers open small businesses.
During the Central American civil wars of the 1980's, Casa de los Amigos was the principal receiver of refugees in Mexico City. At that time, the Casa had several people working full-time on the Emergency Refugee Assistance Program. They organized job opportunities, medical care, psychological support, schooling, legal advice and representation. That work, in conjunction with the UNHCR and other small solidarity groups, laid the groundwork for Mexico's powerful present-day migrant and refugee rights movement. Tragically, 25 years later, the Casa de los Amigos still must work with Central American refugees.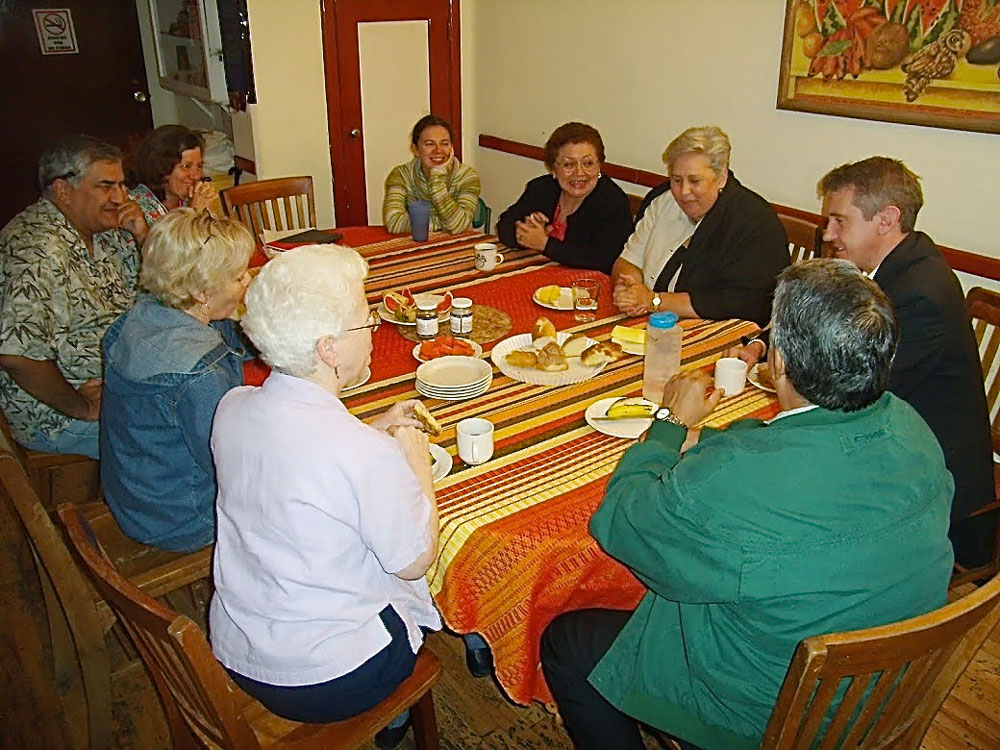 Workcamps Build International Friendship
In the summer of 1939, international volunteers labored alongside Mexicans to build a school in the state of Coahuila. The program eventually brought thousands of volunteers from around the world to live and work in rural Mexican villages with the goal of strengthening international relations from the ground up and supporting local development. In 2010 EPIC coordinated 2 inter-generational workcamps enabling people from Colorado to experience Mexico, including working at the Casa de los Amigos.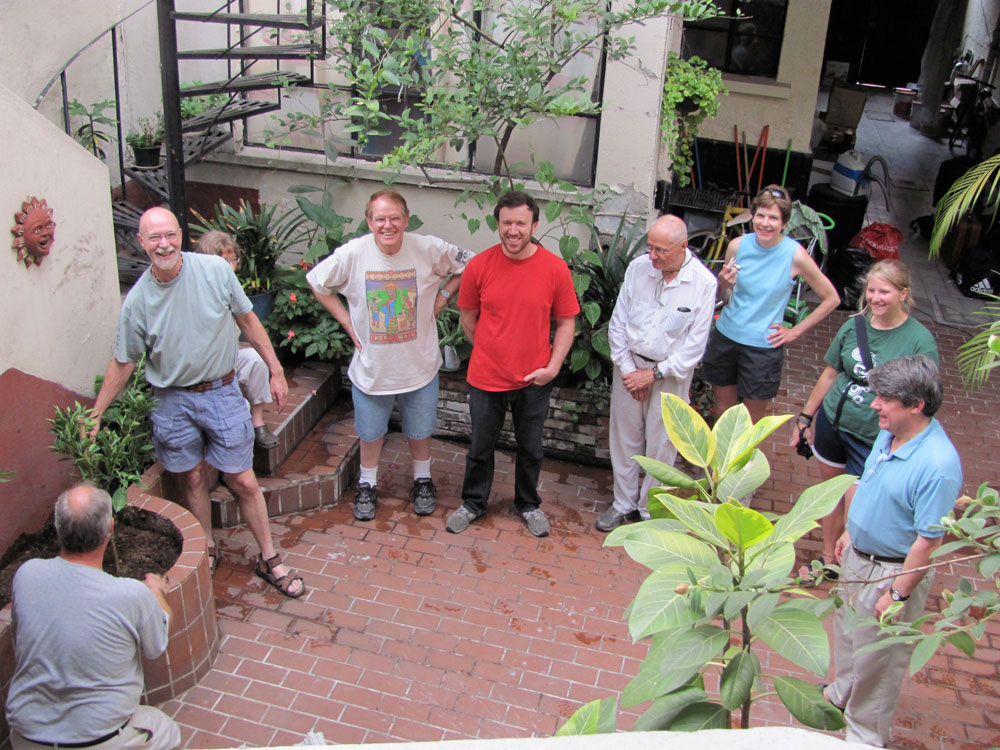 EPIC and the Casa de los Amigos
EPIC staff and the Casa de los Amigos have worked together in various ways over many years. In 2014 EPIC contributed to some greatly needed repairs and improvements for the Casa kitchen, the heart of many of their community gatherings. La Casa de los Amigos hosts about 2,000 overnight guests per year in their historic building. The kitchen is used to make breakfast for the Casa's guests every morning, big dinners two nights a week, and meals for special events and visits of important international groups. With almost 60 years of continuous use, it needed lots of repairs! The staff wrote to thank EPIC, "It feels like a privilege not to battle with insufficient work spaces, old appliances and bad lighting as we continue to offer a welcoming community of faith, celebration, daily service and good will to the world. Mil gracias, compañeros."
Visit their website for more information